Testimonials
Alexey Sivokon (Kazakhstan)
There are many different methods of training, but Sheiko's system is the most effective and acceptable for me and my students. I owe Sheiko for all of my victories and records. Now I'm working as a trainer and all of my students use his programs. They have great results because of this system. Thanks a lot to Boris Sheiko for training me and growing me into the sportsman I am.
---
 Andrey Belyaev (Russia)
I used Sheiko's training programs from 2005-2009, they were the best years of my career, helping me achieve my best results. With the help of Sheiko's programs my strength always peaked on the day of my competition. In my opinion Boris Sheiko is the most advanced and honest trainer in the Russian Powerlifting Federation.
---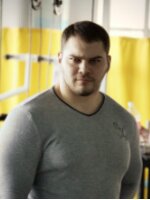 Levon Tavakalov (Russia)
All sportsmen in Russia and Powerlifters from all over the World know the name of the great Russian coach Boris Sheiko. I started training back in 2002. Until I moved to coach Alexander Gorokhovsky, I successfully used Sheiko's programs. His programs have a good balanced load, and a smart choice of workout exercises. I had very good progress for 7 years, all because his system. His programs are good for novice and advanced lifters as well. All lifters in the World highly respect Boris Sheiko. Being a student of Boris Sheiko is a great opportunity and an honor for everyone. I wish Boris Sheiko great success for this project.
---
Wayne Howlett (Australia)
I had the privilege of hosting a unique event in Hobart, Australia in 2013. We were fortunate enough to have the Russian Super Coach conduct an in depth and very technical seminar, covering aspects of powerlifting   training that Australians had not seen. After the seminar and several private discussions with Sheiko it is obvious to me that his knowledge and commitment to producing Powerlifting Champions is unmatched by any person I know.
---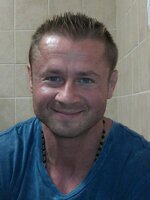 Eric Talmant (USA)
It has been my honor to "carry the torch" for Mr. Sheiko in exposing his training methods and programming to the English-speaking world and I am humbled to be writing this for his new web site. I have used Sheiko's methodology with myself and literally hundreds of lifters all around the world with incredible success. Many, including myself, have Mr. Sheiko to thank for his many years of devotion to powerlifting and helping countless numbers of powerlifters all across the world to getting stronger. His methodologies played an integral part in me squatting 512 pounds raw (no knee wraps) at 148 and deadlifting 655 pounds raw at 165. Both lifts are some of the highest ever recorded in raw powerlifting. I am so excited that Mr. Sheiko is now bringing his brilliant methodologies to the powerlifting community at large! All of my best to this new web site and Mr. Sheiko."
---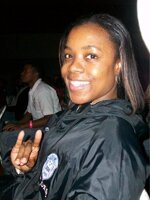 Kimberly Wallford (USA)
I believe that volume, frequency and progressive intensity are three of the main components necessary to build the optimal training program for a powerlifter. Boris Sheiko's training programs have highlighted the importance of each of those components. Sheiko's programs allow a powerlifter to focus on not only conditioning, proper form,and building new strength, but proper recovery between each workout as well.
---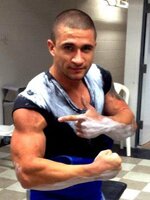 Rostislav Petkov (Bulgaria)
Boris Sheiko is big name in powerlifting the same as abadjiev in weightlifting. He made one of the best powerlifters in the world. I think Sheiko training system is good for novice and for masters because you make many sets and with this your technique will be perfect in the end, and with many sets on the high present your muscles will be peeper for very very big weights (and records). And good is think is you have a schedule and you can see what you will be your training in the feature and you can see the progress I think his system works for every heavy weights sports.
---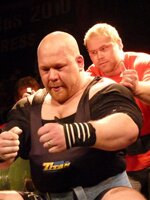 Jani Murtomaki (Finland)
I have trained almost similar training as Boris Sheiko's template. It's very hard training but it works really good! I have also some personal training customers and i have putted some Sheiko's template to their programs also and everybody have got big gains to their results. For RAW strength Sheiko's template is the best way to train.
---
Benedikt Magnusson (Iceland)
I dont really know his programs. I have always just trained for fun. I know a few of my friends did a Sheiko program and got very good. By the way I saw him in Australia. I like his uniform. )
---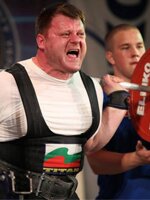 Ivailo Hristov (Bulgaria)
Boris Sheiko, he is one of the largest specialists in our sport.I tried am one of his programs I think are very good and would give very good results for all .I think everyone will find something for themselves in these programs and it would help his achievements.
---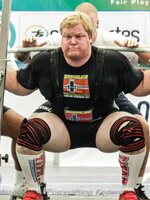 Carl Yngvar Christensen (Norway)
I have never met Sheiko, but Ive heard and read about him. I know he is a respected trainer in powerlifting and also weightlifiting before that. He has been the trainer of great lifters like Sivokon and Fedorenko I think. I know a little about his programs, but I have never tried them myself. In Norway we have Dietmar that makes similar programs. But Sheikos programs are famous all around the powerlifting world. I think Sheiko was a part of teaching the powerlifting world that you can train a lot more and more often than what was usual. From back in the day, the americans trained typically only 3 times a week, only 1 exercise per day, etc. That kinda was the trend. Typically monday squat, wedensday bench press, friday deadlift. But Sheiko and also Dietmar has programs where you train 5-6 times a week, all 3 exercises every time. Also I think the Kotendshi brothers from Ukraine had some simliar programs with Vitaly Papazov. More training. So I think their programs have been like a small revolution in training. Making powerlifting a more serious sport.
---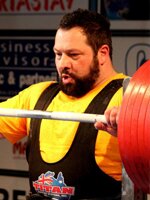 Stephen Pritchard (Australia)
I have been training for powerlifting for over twenty years and in that time I have followed many different training systems and studied many different approaches. It is widely accepted that Russian training systems are the most advanced and effective. The very best of this comes from the Russian super-coach Boris Sheiko. His athletes stand now as some of the best ever in the sport. The few programs that have been circulated are now world famous. For me personally, I began following some of his generic templates for novices in 2008 and this had an incredible and profound effect on my training. Within 18months I was able to put over 100kg on my total. I have continued to improve. This was from just following basic generic templates. The opportunity to work with Sheiko directly would be an unmissable opportunity. This is an opportunity I have dreamed of, but i never thought would be possible. As Russian coach Denis Basov explained to me, the true skill of the coach comes in the individualisation of a plan and the feedback given. The difference between an average lifter and an elite lifter often comes down to the way they train. Sheiko is the best of the best. If you want to be stronger and more skilled, with good technique and smash through your previous records, this is the best opportunity around, possibly ever.
---
Ado Gruzza (Italy)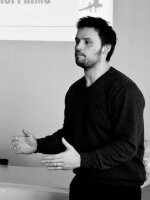 For me, the discovery of Boris Sheyko ideas of training was a true epiphany. I was a 24 years old competitive lifter at that time. Always trying to find the perfect way to train. With Sheyko I found the fantastic idea of working on the quality of lift and not the quantity. I started to understand the importance of training the movement in his whole complexity, and not simply training the muscles. There is a whole world of knowledges behind this! I should probably thanks Sheyko to have became a very passionate powerlifting coach. I'm having a lot of satisfaction at the highest national level, using several of the ideas learned by studying thoroughly (very thoroughly) all planes of Sheyko I found (in fact I learned to read directly from Russian) with many young natural drug free lifters. Using the right volume I think this is the best way to training drug free, for many many reason. This is really a great opportunity!
---